WANT TO JOIN US LIVE?

All Jubliee services will be streamed live.

Also, available for purchase are audio/visual recording of event event.  Pick up your form at the communcation table in the rear of the worship building.

      Jubilee Reminders

Pick up your reserved tickets for the  Gold and White luncheon at the communication tacble.

634 Hudson Avenue  Rochester, New York 14621 

This page was last updated: December 16, 2013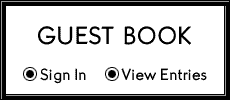 Northside Church of Christ

   Sunday

   Tuesday

Personal Worker (individual study)   7:00 pm

   Wednesday

   Thursday

  What Must I do to be Saved?

  Hear the Gospel....................Acts 15:7

  Believe the Gospel................Mark16:15-16

  Repent of Sins......................Acts 17:30

  Confess Christ...............Romans 10:9-10

  Be Baptized - Saved........ Acts 2:38

  Welcome to our website.

We are so glad that you are here to learn more about the   Church of Christ and our Lord and Savior Jesus Christ.

The Church of Christ is a dynamic, Christ-centered congregation of believers. We are dedicated to preaching and teaching God's word. It would be our greatest joy to have you become a member of our church family. 

Examine for yourself the Church that Jesus built. It is our prayer that you investigate the truth of the gospel and accept it for it is God's power to save.

  In His Name,

  Bro. Jeffrey J. Walker, Minister

--- 634 Hudson Ave  Rochester, NY 14621 --